"Winter Break" Came Early ... Take Advantage of It!
With apologies to classic holiday songs and movies, a "Green Christmas" looks more and more likely in Brookfield, WI. Winter showed up early, hung around a short while, then seemingly left.
Call it an early winter break. Or, call it "opportunity." The snow-free conditions, and manageable temperatures, provide a chance to scratch a few remaining home and yard "to-dos" from your list.
Don't expect this window to last long in New Berlin and Elm Grove. Take a few hours off from Christmas decorating, and tackle these last-minute winter preparation items:
Mark it: The ground isn't frozen yet. If you delayed getting driveway markers put in, here's your chance. Or, add a few more at strategic points.
Go shopping: No, not for Christmas gifts. Isn't that done yet? Given the lack of snow, stores should still have plenty of shovels and ice melt to choose from. You might even find a roof rake or two, which typically sell out once winter arrives in full force.
Clean gutters: Want to avoid ice dams in January? Clean gutters and downspouts of any remaining leaves or debris. Opening a path for water to flow helps deter ice buildups.
Get cable: Roof heating cables, which also prevent ice buildups, are much easier to install when the roof is clean and dry. An alternative is running the cable through gutters to prevent ice blockages.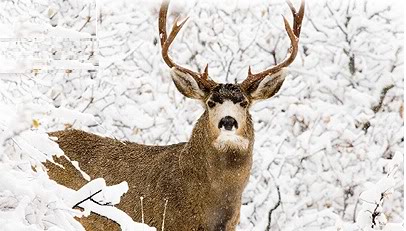 Tape up: Do you have water pipes in a garage or crawl space that are at risk of freezing? Installing heating tape on the pipes – before the serious cold shows up – can prevent burst pipes and their associated mess.
Hole up: Mice and other critters can slide through wall gaps and holes as small as a quarter-inch. To uninvite these guests from your home, find and fill the holes with caulk, steel wool, insulation or expanding foam.
Oh dear, no deer: The deer might have left your trees alone during summer and fall. In winter, when greenery is hard to find, they'll eat almost anything. Attaching fluttering items such as tinfoil, ribbons or paper to tree branches can dissuade deer from making them a meal.
No bunny shots: Rabbits will also eat almost any plants in winter. Want to protect valued plants? Install chicken wire fencing 4 feet high. Quick! Before the ground freezes!
Nature has given us a reprieve, probably a short one. If you didn't get all your winter preparation done before, now is the time to check off those last few tasks. After that, buckle in for what we all know is ahead.
<<-- Back to List
Email to a friend