No Time for a Christmas Tree? We've Got You Covered!
For many homes in Brookfield, WI, Christmas isn't Christmas without a bright, festively-decorated tree. It's a symbol of the season … a multi-colored light in the darkness … the place where family gathers and memories are made.
As we've recently addressed here, selecting and setting up a Christmas tree isn't a snap operation. It can be an arduous, time-consuming process. What if you just don't have the time?
No worries. You can still have a healthy, fragrant Christmas tree that livens your home and all your seasonal celebrations. Grounds Maintenance Services has you covered.
Now in its fifth year, our Christmas tree delivery service brings a fresh tree directly to your home in New Berlin, Elm Grove or nearby. We'll set it in a stand, add water, and vacuum up thoroughly afterward.
No time to decorate? We'll add the lights and ornaments too.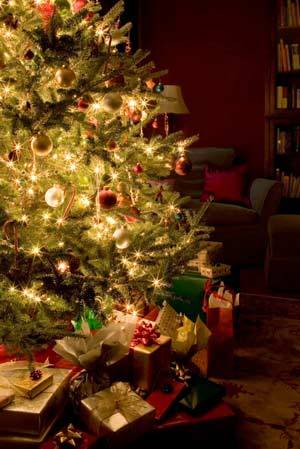 Your tree is guaranteed to be fresh. Just tell us what size and species you'd like. The tree will smell great, and hang onto its needles, for a long time.
When Christmas ends, and the needles are falling, we'll come back and pick up the tree. Oh, and vacuum thoroughly again. We bring a vacuum on both trips.
The holidays should be a time of joy and fun, not stress and strain. If your schedule doesn't have room for Christmas tree shopping, don't lose sleep over a tree-less holiday – contact us to have one delivered right to your living room.
There's no shame in convenience. Demands of family, work and social commitments rarely slow this time of year. Our Christmas tree delivery service offers a "merry" luxury, and a chance to focus on what - and who – is most important to you.
<<-- Back to List
Email to a friend