Winter is threatening - is your yard (and home) ready?
Yes, it's only the second week of November. Ideally we shouldn't be thinking this way, not yet. But this week's rapidly-plunging temperatures point to a distinct possibility: Winter might be early in Brookfield, WI.
Just a couple weeks ago, we wrote about the importance of cleaning up your yard and planting beds in fall. Raking leaves, cutting grass and pruning trees and shrubs are simple, but critical, steps to keeping green areas green.
With winter seemingly leaping toward us, here are a few other tips on buckling in for the cold season ahead.
First, clean your gutters. Gutters clogged with leaves, seeds and other debris won't flow. Trapped water will freeze, which causes all sorts of problems. Gutter seams split. Ice can build up into an ice dam; the accumulation pushes under shingles and roof flashing, and damages interior ceilings and walls.
If ice damages a gutter, more problems will ensue when the weather warms in Elm Grove and New Berlin. Melting ice can leak from a broken seam directly onto your home's foundation – the worst possible place.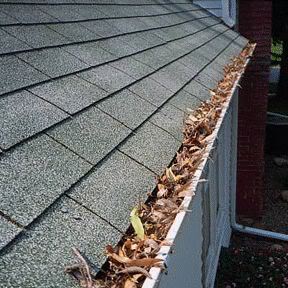 Trim back shrubs and plantings close to the house. In short, you don't want to make them too hospitable to wild creatures, which might get a notion that things are more comfortable just a few feet away, inside the house. Prune them back as much as possible; just keep in mind that you shouldn't cut below the lowest bud on live branches.
Obviously, we don't know how much snow is coming. If you had small ponds in your yard after last winter, now is the time to be proactive. Add topsoil in low spots to level the ground. Mix in grass seed and covering material on top. Evening out the ground, and growing new grass, can hinder future ponds from forming after snow melt.
Do you have retaining walls, or brick or stone patios and walkways, that need repairs? Ice is not friendly to hard structures. It fills gaps and pushes things apart. If you can make the repairs before snow flies, you'll probably save even more extensive work in spring.
Like it or not, Mother Nature is in control. Winter will show up on its own schedule. November might seem early, but it's not unprecedented. Hopefully these conditions are a false alarm – but it's best to be prepared, no matter what the calendar says.
<<-- Back to List
Email to a friend