We are proud to announce that we are having a ribbon cutting, today, June 26, 2014!
We are now located in New Berlin in the old Nature's Nook building. Please come out and join us in the celebration!
The event is at 4:00 pm -6:00 pm!
The formal remarks and cutting of the ribbon will be at 4:30 pm.
There will be light refreshments and a great time to network!
Come join us!
16982 W National Ave
New Berlin, WI 53151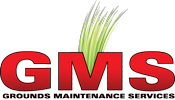 Grounds Maintenance Services--Growing Dreams one yard at a time.
262-784-8219
866-236-1546 fax
www.gmswi.com
Like us on Facebook at http://www.facebook.com/GMSwi
Follow us on Twitter at @GMSwis
<<-- Back to List
Email to a friend