Don't Let Your Potted Annuals "Go to Pot!"
Annuals in pots look identical to those planted in the ground. Many similarities end there.
Putting annuals in pots (or other containers) allows us to enjoy their festive colors almost anywhere: decks, patios, front steps, poolside, or in baskets hung wherever we can find a hook.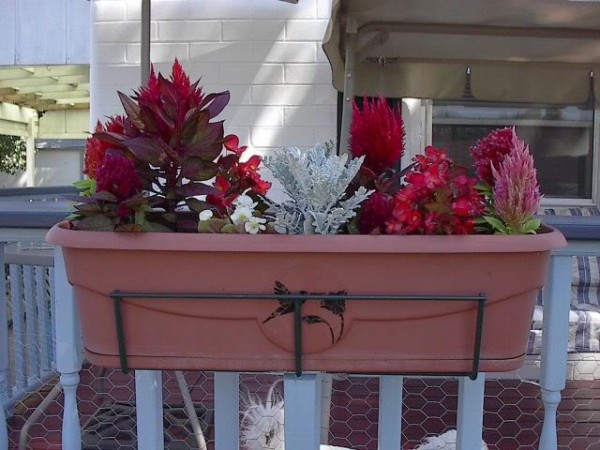 Potted annuals require much more attention than their terrestrial-bound brethren, though. Containers can lose moisture quickly, so watering is needed at least every other day, especially in hot weather. Heat from surrounding concrete, or even reflected from structures, hastens the drying out.
At the same time, using the wrong pot can literally drown plants. Any container should have drainage, first of all. Next, avoid using mulch in a pot, which can keep soil too wet and bring on root rot.
Size matters when choosing containers. Read the labels when buying annuals to learn how big a plant will get, and how much space it needs. Pick a pot that's large enough – keep in mind that too much room is better than too little.
Don't skimp on soil, either. Use good-quality packaged potting soil. Filling containers with soil dug up from the ground will starve annuals, which need lots of nutrients. Chances are the soil in your yard lacks these key ingredients.
Adding plant food monthly can keep annuals blooming longer. If pots are drying out too quickly, consider using water-absorbing pellets, found at your garden center. These pellets hold water and slowly release it back into soil, maintaining moisture levels more consistently.
Sure, keeping annuals in pots is a bit of work. Many homeowners see it as a labor of love, a small price to pay for the colorful flowers that brighten everything around them. Nature takes care of the annuals we plant in the ground; if we want to enjoy them elsewhere, it's up to us to lend a hand.
<<-- Back to List
Email to a friend