Hey Everybody,
Hope everyone had a great Memorial Day Weekend spending time with friends and loved ones.  They tell us summer is finally here…  With only a couple of warm days under the belt, and all this rain it might not seem like it, but great warm weather is on the horizon.
Speaking of summer, it's June, and that means it is time for #JunePrune.  June is the best month to prune overall landscapes, especially after flowering is complete.  Pruning allows plants to recoup their energy after flowering and get ready for the hot, dry weather that is coming up in July and August.
Pruning is very beneficial to perennials, bushes, and other landscape plantings.  One good tip to follow is to cut plants back to the nearest branch junction with another leafy branch.  Another tip to remember is no more than one-third of plants existing size should be trimmed.
Tree pruning on the other hand is best left for the fall and winter.  Most species of trees are dormant during this time, and can be done without fear of damage from insects, fungus, or disease.  Timing is crucial for different species of trees, so make sure you consult with a professional before putting the shears to your trees.
Pruning in June shapes plants and prepares them for steady, controlled growth for the rest of the season.  Don't forget to water your freshly pruned plants.  Sprinkling in some mulch is always a good practice to protect roots and return moisture.
#JunePrune tips and tricks will be posted on our Facebook and Twitter pages all month long.  Be sure to "Like" and "Follow" for great advice to help make your plants look great all summer long.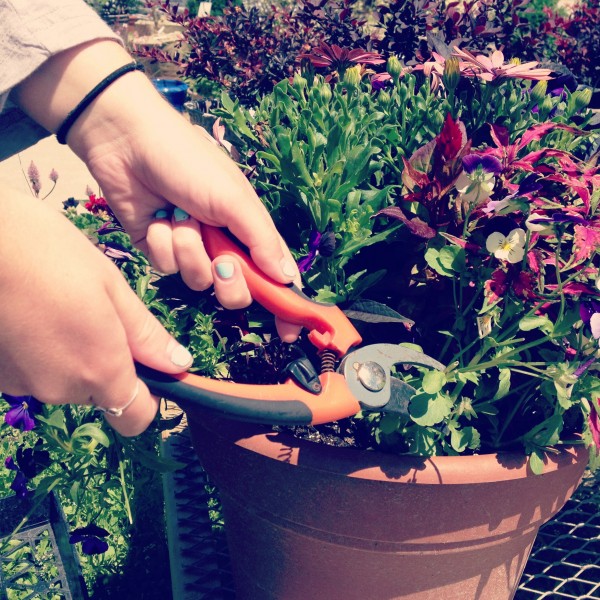 Until next time,
Todd Ruedt
#growingdreams
#JunePrune
Call GMS – 262-784-8219 (Mon-Thurs 8am-4:30pm, Fri 8am-3:30pm)
Email GMS – info@groundsmaintenancewi.com
Like GMS on www.facebook.com/GMSwi
Follow GMS on Twitter @GMSwis
<<-- Back to List
Email to a friend