Mother's Day is This Sunday
 Tips and Tricks to Practice for Her New Plants Health
Hey Everybody,
Mother's Day is this Sunday, May 12th.  You already knew that though, right?  Well, if you forgot, here is your friendly reminder.  After all, you wouldn't want to disappoint your Mom.  This will be a huge weekend for buying plants, potted flowers, and lawn accessories to spoil Mom on her Big Day!  But what do you do now that you've spent the money on all of these things for the yard?  I'm here with some helpful Tips and Tricks to get the MOST out of your hard earned money and get that yard of yours looking its best. 
Before you get in your car and head over to the nursery, you need to ask yourself one question.  Are you buying the right plants for your yard?  Familiarize yourself with the plants you like first.  Get to know their growing conditions.  This will guarantee the plant living past May and well into the SUMMER.  Most nursery plant tags have information on ideal growing conditions. One of the worst things you can do is buy a plant that loves the sun, knowing your backyard has nothing but afternoon shade.  It is important that you take the time to do your homework.
You and your brain aren't ready for the hammock just yet.  There are a couple more important steps that you should follow in order to ensure your plants survival, but more importantly, your homes overall landscaping experience.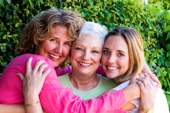 Try adding a ring of mulch around a new plant to help moisture dispense properly and prevent unwanted weeds.  Any fertilizer or fresh soil added to a new plant should be spread around the entire planting area, not just around the plant itself.  The goal for any healthy plant is to draw nutrients from a wide area, which will help the roots expand and strengthen.  Also, if you have a fence in your yard, don't neglect it.  Many nurseries also carry a wide variety of decorative accessories that will add life and excitement to your surroundings.
May is PERFECT for getting new plants in the ground.  If you are out and about this weekend, and would like to see a great variety of live plants and flowers, visit Minors Garden Center in Milwaukee or Shady Acres Perennial Nursery in New Berlin.  What better way to celebrate your Mom this weekend than to help her make her yard LOOK GREAT ALL SUMMER LONG!
Until Next Time,
Todd Ruedt - #growingdreams
Call GMS - 262-784-8219 (Mon-Thurs 8am-4:30pm, Fri 8am-3:30pm)
Email GMS -  info@groundsmaintenancewi.com
Like GMS on www.facebook.com/GMSwi
Follow GMS on Twitter @GMSwis
<<-- Back to List
Email to a friend