IT'S NOT TOO LATE TO BE ADDED TO THE
FALL 2012 CLEANUP LIST!!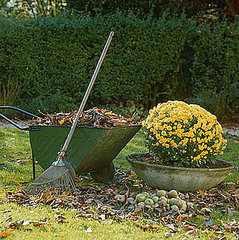 WE ARE FINALIZING OUR LIST & WANT TO GIVE YOU ONE LAST CHANCE TO BE ADDED.
FALL CLEANUPS WILL BEGIN THE WEEK OF 10/22/12 AND CONSIST OF:
Removal of leaf debris from property including blowing, mulching and bagging of all leaves in planting beds and on lawn surface, as well as clearing off patios, walks and drive when complete.
All debris will be hauled off site.
Gutter clearing, pruning and perennial cut backs will be completed upon request.
Final cost is based on the actual hours spent on your property, and is billed hourly at $125/hr.
If you have any questions or would like to confirm that you are already on the list, please feel free to contact us.  Our number is 262-784-8219.
Thank you and as always, we appreciate your business!
Your GMS Team
<<-- Back to List
Email to a friend