Plant for Success With Your Fall Landscaping!
Fall is the best time of year to add or replace plants in your landscaping.
Trees, shrubs, flowering perennials … whatever plants your landscaping needs, fall is the ideal season to get them in the ground.
Growing conditions are perfect. Nurseries discount plants to clear out inventory. And, once in the ground, new plants need less watering than in warmer months.
What could go wrong?
Well, if the new plants aren't planted correctly … several things.
Homeowners often make mistakes when adding plants to their landscaping. While not necessarily fatal, these errors can slow plants from rooting deeply and becoming established. Both are key to surviving winter and rejuvenating in spring.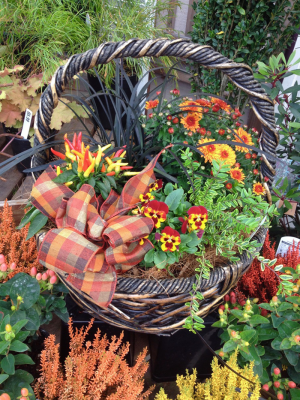 These important tips will help you get your new landscaping plants off to a healthy start:
Dig a hole twice as wide as the plant's container. A large perimeter of loosened soil allows water to penetrate faster and deeper.
Make the hole only as deep as the container. Most gardeners dig far too deep. Consequently, less moisture reaches the roots.
Set plants in the ground shallowly, sitting 1 to 2 inches above grade. Create a mound of soil around the base.
Water new plantings immediately, and at least twice in the week after. If rain is absent, maintain this schedule until nature delivers the necessary moisture.
The next four to six weeks of fall are a fertile window of opportunity for planting. If your landscaping has dead plants, or gaps to be filled, get out and take advantage of great sales to go with the perfect conditions.
No time? Don't know what to plant, or where to find it? Contact GMS, your lawn and landscaping service partner in Brookfield, Elm Grove and New Berlin, WI. We'll help you decide what fits your landscaping, and take care of all the rest.
Even as you dig holes for new plants, leaves are likely cascading down from mature trees. Don't leave them in your planting beds (or on your lawn, or in the gutters …).
Our next posts will tackle fall clean-up, which prepares your yard and home for winter. Don't want to think about it? We understand. Until then, happy planting!
<<-- Back to List
Email to a friend