An Outdoor Fire Pit is Anything but the Pits!
Fire is mesmerizing.
People will stare endlessly at a fire's bright, leaping flames. A fire's warmth, coupled with its familiar popping, crackling and hissing sounds, sooths any soul. Everyone has a great campfire tale from when they were kids (or maybe even adults).
Outdoor fire pits are increasingly popular in Brookfield, Elm Grove and New Berlin, WI. Backyard fire pits are gathering spaces, where kids roast marshmallows and adults swap stories. Put a grill on top, and dinner is served.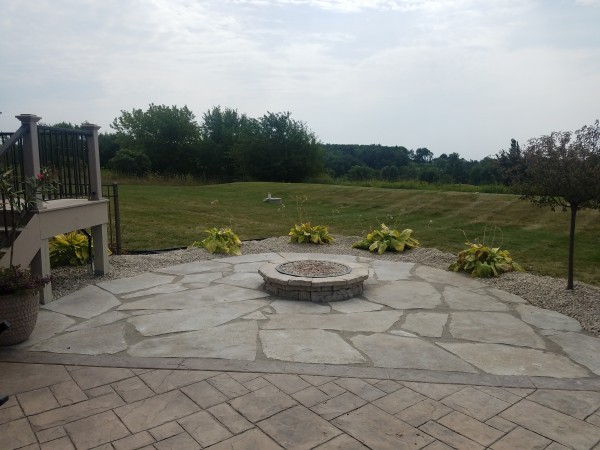 As cooler temperatures loom, the lure of these communal hot spots grows. Fall yard cleanup and pruning have to be done anyhow. Why not add something fun?
Our GMS crews have built several fire pits in recent years (you can see photos here). Fire pit ideas are limited only by imagination (and maybe budget). Yet, even a fire pit constructed of the most basic materials will be a popular addition for years to come.
First things first: If you're thinking of adding an outdoor fire pit, be sure you have space. Allow a circle at least 16 feet in diameter, if not 20. This includes a minimum 6-foot safety ring around the burning area.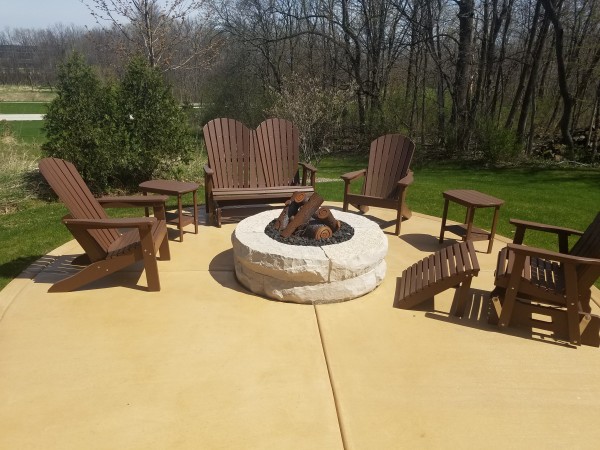 Next up: fuel. Modern fire pits have options.
More and more homeowners choose gas fire pits, both for cleanliness and ability to completely control a fire. A gas fire pit won't leave burn marks or create ash. No wood need be cut, purchased or hauled.
In the long run, gas fire pits save money on fuel. A face cord of seasoned firewood starts around $85. Natural gas is cheap.
Admittedly, gas fire pits cost more upfront. Plan to spend at least a few thousand dollars more for the labor-intensive task of trenching and installing a gas line, plus buying a burning element.
Unsure what to do? You can build a wood fire pit, and convert to gas later. Just be sure to leave an open path for a future gas line.
Think your decisions are over? Not even close. Our next post will cover materials that can be used in an outdoor fire pit. The choices are many. Once completed, though, the fun will come easy.
<<-- Back to List
Email to a friend