Three Reasons Why Fall is a Great Time to Add Landscape Plantings
Most homeowners know that fall is a great time for planting (and growing) new grass.
Did you know that it's also ideal for planting trees, shrubs and other perennials?
The notion might seem counterintuitive. Putting in new plants just months before the ground freezes? Seriously?
Yes. Believe it or not, time is on our side. Properly cared for, any new plantings will be well-established before frost strikes.
Here are three reasons to get digging in your planting beds soon:
Great values exist. Nurseries slash prices to sell their remaining plant stock. You can save significant money, vs. buying in spring when demand is highest.
Fall plantings need minimal TLC. As temperatures cool, plants require less water. You still need to water a few times right after planting - nothing like summer, though, when you're fighting heat and dryness. Growth of leaves, flowers and branches slows in fall. Roots grow faster, as they work to dive deep below the frost line.
Drought is far off. Summer is many calendar pages away (sorry if that's depressing). Fall plantings have more than a half-year to get firmly-rooted before facing the stress of summer drought. Their chances of long-term survival grow – pun intended.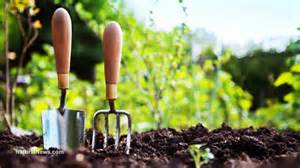 When planting perennials, remember these rules of thumb: Dig a hole twice as wide as the plant's container, and no deeper than the container depth.
Most gardeners dig holes far too deep. Consequently, less moisture reaches plants' roots. Instead, put the plant in shallower, sitting 1 to 2 inches above the soil grade. Create a mound around the base. The plant is primed for growth.
Fall is often perceived as the end of the growing season. This is certainly true for annuals; for perennials, though, it's the perfect time to get started.
Don't have time to plant those trees, plants and shrubs you got on sale? Or, not even time to shop? Contact GMS, your lawn and landscaping partner in Brookfield, Elm Grove and New Berlin, WI, to get your new plants dug in and growing. Come spring, you'll have thriving plants and, as importantly, more time to enjoy them.
<<-- Back to List
Email to a friend