Great golf (and smarter kids) are just a month away!
The jury is out on whether playing golf makes you smarter.
This, however, is undeniable: If you join us for golf in four weeks, it's guaranteed to make others smarter!
GMS is proud to again sponsor the second annual Elmbrook Open, which tees off June 22 at Ironwood Golf Course. The golf outing supports the Elmbrook Education Foundation, which funds scholarships and innovative educational programs in the Elmbrook School District.
Every dollar raised at the Elmbrook Open ($12,000 in 2015!) goes directly into educating our kids. No matter how many shanks, slices or water balls you hit … you're making them smarter!
Registration for the Elmbrook Open is $125 per golfer. The price includes 18 holes, range access, drink tickets, lunch, dinner, door prizes … suffice to say, it's a lot. You can register at www.eefelmbrookgolfouting.eventbrite.com.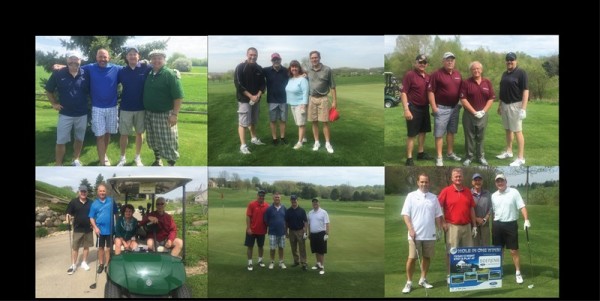 Can't play, but still want to contribute? You can attend the dinner for $40. Sponsorships are available starting at $250. Silent auction donations are welcomed, too.
Great schools don't just happen. Many people work together to create them. The EEF is a big reason why Elmbrook schools are consistently rated among the best in Wisconsin.
Here's why we're big supporters: GMS began in Brookfield. We're well into our second decade of providing lawn and landscaping services in Brookfield, Elm Grove and New Berlin, WI.
Our owner, Todd Ruedt, is a Brookfield native and Brookfield Central High School graduate (East alumni, please don't hold that against him!). He's Vice-President of the EEF Board, too.
The Elmbrook Open is an event where everyone wins. If you need more details, call the EEF at (262) 501-8909, or contact GMS.
A day of fun, sun and golf might not necessarily make you smarter … but should make you feel good about helping someone else become so.
<<-- Back to List
Email to a friend