Repairing the damage that winter wrought
Winter is hard on landscaping plants in Brookfield, Elm Grove and New Berlin, WI. Fortunately, the snow is melted - this is a good time to walk through the yard and see how yours fared.
Some plant damage is man-made. Snow thrown atop shrubs by shovels or snowblowers can crush branches. Planting beds along driveways are often nicked by plows.
Wildlife takes its toll, too. Four-footed herbivores of all sizes can wreak havoc on trees and plantings. Animals eat the stems and bark of many plants, and sometimes feast on the insides.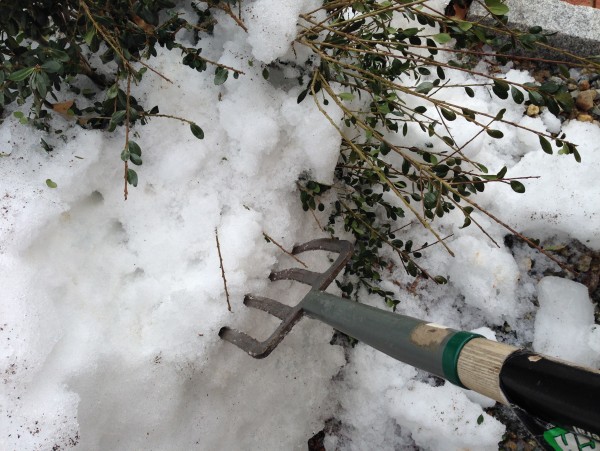 If you discover animal damage to plants, don't wait to act. Their teeth often leave ragged, exposed cuts on bushes. Find the nearest branch fork, and make a clean horizontal cut directly above. Doing so protects the plant from disease and insects once the weather warms.
This winter's snow, while not substantial, has been wet and heavy. If you discover snapped branches or limbs where snow landed, trim back the damaged parts now. The plant is still dormant, so smart pruning prepares it for growing season. A bit of fertilizer applied on nearby soil will help the shrub recover quickly.
Don't use "pruning paint" sprays or wraps on damaged plants. Pruned correctly, a bush or tree will heal itself with no further assistance. Nature is remarkably resilient – clearing out the breakage is all the help needed.
Winter isn't over yet. It's given us a reprieve, though. Take advantage to assess and repair the damage the season has wrought on your landscape plants. In Wisconsin, we can never be sure how long the window of opportunity will stay open.
<<-- Back to List
Email to a friend