Five Reasons You Should Prune Your Trees Now
Yard work in January? Seriously?
Well, yes – at least a certain type. You can hire some (or all) of it out, too.
As counterintuitive as it seems, the dead of winter is the best time to prune most trees in Brookfield, Elm Grove and New Berlin, WI.
Here's why: Trees are dormant, so pruning won't slow growth. Empty of leaves, trees' shapes are visible. And, because it's a slow time for most tree companies, you can save money.
Note that we specified "most trees" can be pruned. The exceptions are evergreens, which grow year-round. Trim those in early summer.
Otherwise, if a tree is leaf-free, feel free to trim away. In fact, just follow this motto: "If it's bare of green, prune it lean."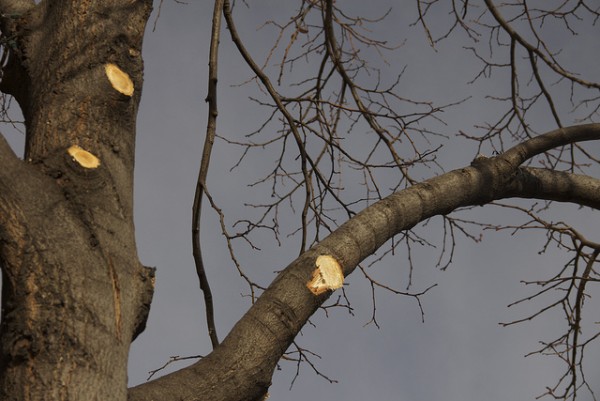 Here are five reasons why January through March is prime time for tree pruning:
As mentioned, trees aren't growing. All their energy is directed to heal fresh pruning cuts. In contrast, trimming trees during warmer months saps their energy and slows growth.
With no leaves obstructing the view, branches can be trimmed to achieve a desired appearance. Don't forget to cut broken and dead limbs, too, which improves overall health.
The cold eliminates risks of disease, fungus or insects harming trees.
If heavy equipment is used, the frozen ground greatly reduces soil compaction. Freshly-planted beds won't be torn up, either.
Many landscaping companies and tree services are looking for business in winter. Bargains abound. The timing helps your wallet.
Grounds Maintenance Services is glad to prune your trees. We're not worried about the cold. Contact us to learn more. If we can't do the job, we'll recommend a trusted arborist.
OK, yard work in January does sound odd. But nature operates on its own schedule. Prune your trees now, and they'll spring back when the "normal" yard work season begins.
<<-- Back to List
Email to a friend