How Are We Thankful? Let Us Count the Ways …
Christmas is indeed a season of giving thanks. In that spirit, we at GMS offer a short list of what we're thankful for … and wish you and your loved ones a safe and joyous holiday season.
Our customers: In a competition for the top spot, this wouldn't even be close. Thank you to all our customers in Brookfield, Elm Grove and New Berlin, WI, who trust us with snow plowing, lawn mowing, fertilizing, landscaping and much more. Heck, this time of year you even entrust some of your holiday cheer to us, with Christmas tree delivery and holiday lighting service. Please accept our gratitude for the opportunity to work with you, keep your properties maintained and looking great, and make some friends along the way.
Our employees: A team's performance relies on every individual, and ours is a winner. Thank you to the hard-working employees who cut grass, plant shrubs and lay mulch in the relentless summer heat … and plow snow on frigid winter nights when the thermometer strongly advises staying in bed.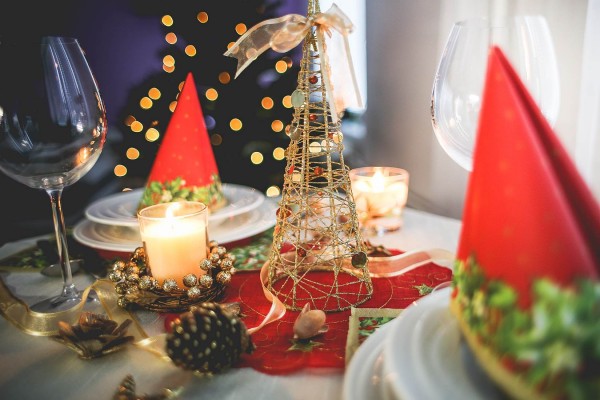 A community's generosity: Most people are quietly generous. They don't brag about it. Yet provide an opportunity to help the less fortunate among us, and you discover how amazingly generous our neighbors are. Our second community food drive, in partnership with eight other local businesses, collected thousands of pounds of food, cleaning supplies, diapers, gift cards and personal hygiene items for the New Berlin Food Pantry. A spring collection for The Women's Center in Waukesha, again partnering with other local businesses, gathered more than 500 items for mothers and children staying at the shelter. Finally, our 2015 GMAC Golf Outing celebrated its 10th anniversary by raising $17,000 for the Leukemia & Lymphoma Society and the Autism Society of Southeastern Wisconsin. See a pattern here? We do. Our community is filled with generous people. We are thankful to live and do business in such a great place.
Our business partners: Many local businesses partner with GMS in myriad ways, whether providing our company with needed products and services, or joining us in outreach that helps others and betters our community. Participating businesses in the C.A.R.I.N.G. Group Elmbrook donated more than $6,500 to Elmbrook schools in just its first year of operation. At least a dozen businesses took part in our Women's Center and New Berlin Food Pantry collections. We're thankful for local businesses that we can count on for all the right reasons.
OK, we're probably forgetting something. We promised to keep the list short, though. Suffice that, when you do business in a friendly, generous community, the "thanks" could probably go on forever. Merry Christmas to all who make this possible!
<<-- Back to List
Email to a friend