We asked … and you responded, to help knock out hunger!
A few weeks ago, we pondered whether people understood that hunger exists even in supposedly well-off suburban communities. It was the kickoff to our second community drive for the New Berlin Food Pantry.
The answer came back loud, clear and unequivocal: YES!
The evidence was in thousands of pounds of food, cleaning supplies, diapers and personal hygiene items delivered last week to the New Berlin Food Pantry.
Residents of Brookfield, Elm Grove and New Berlin, WI, demonstrated again their kindness and generosity. Their donations filled nine large barrels of desperately-needed items, at a time when the food pantry faces its highest demand ever.
Once again, we offer a heartfelt "thank you" to all who donated. You created the chance for someone in need to say "thanks" on Thanksgiving.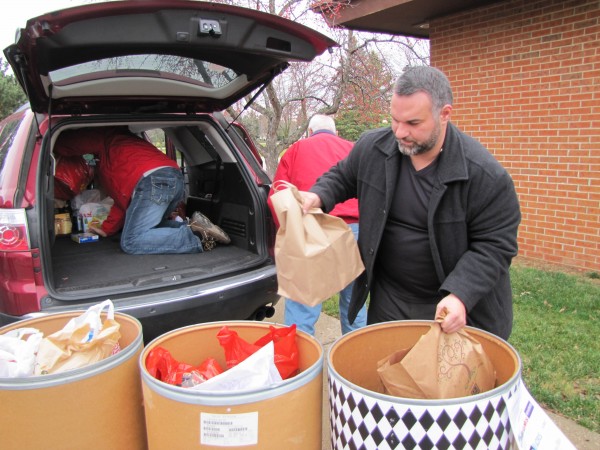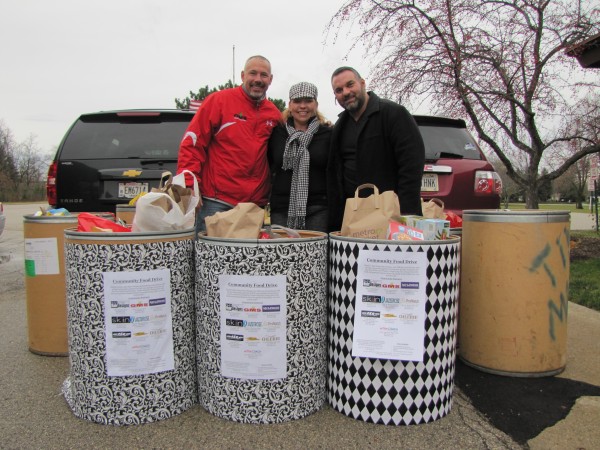 Thank you, also, to our local business partners who hosted the donation bins:
ActionCOACH Business Coaching, 13150 Watertown Plank Road, Elm Grove
Charlie's East Coast Hair Designs, 285 N. Janacek Road, Brookfield
First Watch, 17550 W. Bluemound Road, Brookfield
Jazzercise, 17800 W. Bluemound Road, Suite Q, Brookfield
Lyle Husar Designs, 17395 W. Bluemound Road, Brookfield
Movin' & Lubin', 2350 S. Commerce Drive, New Berlin
Skiin, 21675 Moreland Blvd., Waukesha
The Oilerie Brookfield, 17125C W. Bluemound Road, Brookfield
Giving a few cans of food, or bottles of cleaning products, might be a small gesture. Yet it can make a big difference in someone else's life. The New Berlin Food Pantry serves up to 140 households – our neighbors - every month. The number keeps growing, too.
The late American scientist Margaret Mead famously said, "Never doubt that a small group of thoughtful, committed citizens can change the world; indeed, it's the only thing that ever has." It's almost as if she dropped off a few donations herself.
<<-- Back to List
Email to a friend