Fall Yard Cleanup, Part 1
We're in the last few laps of fall. Days are shorter and temperatures cooler. Most trees have shed their leaves. Frost threatens nightly.
In other words, get your fall cleanup done while you can still feel your fingers!
A fall cleanup is the best way to ensure your yard is ready for winter and, as importantly, the rebirth of new growth in spring. The to-do list isn't exceptionally long; all of the items are meaningful, though.
Have you gotten started? Here are the first tasks to undertake in Brookfield, Elm Grove and New Berlin, WI:
Pruning plantings: Smart pruning prepares plants for winter's dormancy, and spring's re-emergence. Trim back live branches to just above the lowest bud, or the nearest junction with another branch. Cut off dead branches completely.
Tree pruning: See those empty trees? The lack of leaves is a sign. They're safe to prune. Trim back deciduous trees (those with leaves) to the shape you want. Cut back branches getting too close to the house. Leave the evergreens alone, though – they grow through the winter, and are storing up strength for the cold road ahead.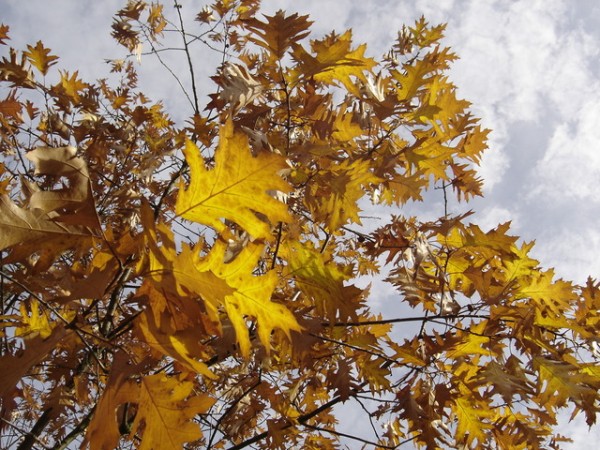 Lawn: Cut back grass to 1-1/2 to 2 inches in height. Doing so prevents mold in winter, and thatch buildup in spring. Have you fertilized yet? It's not too late. Give your grass one more feeding before its long fast.
Leaves: You don't have to rake and bag them. Take action, though, to ensure leaves don't accumulate and smother grass. Don't ignore your planting beds, either. Clean them out as much as possible. Once wet leaves pile up, mold follows.
No time for fall cleanup? GMS is glad to help. Contact us to get your yard trimmed, cleaned and spiffed up.
The work isn't over, either. Our next post will examine a few important jobs to finish around the house. Don't wait – once the mercury falls far enough, the race is done.
<<-- Back to List
Email to a friend