What to do with all those leaves?
Fall has a snowball effect (apologies aside to the season that follows).
Trees shed a few leaves early in Brookfield, Elm Grove and New Berlin, WI. No need to worry. More leaves fall. Still no rush to clean up just yet.
Suddenly, the heavens open. The ground is covered in deciduous refuse. No more putting off doing something about the leaves.
But what? Hours of raking and bagging? Repeated trips to the dump?
Don't overcomplicate it. The best tool for cleaning up fall leaves is, ironically,  one of summer. You see, nature has its own way of managing leaves, given a bit of help.
Fire up the lawnmower, and go to work. Mulch those leaves. If you can see grass beneath the shredded material, nature will do the rest. Make a few extra passes with the lawnmower, if needed.
Those finely-ground leaves are natural fertilizer. Leave it on your lawn. Watch it disappear.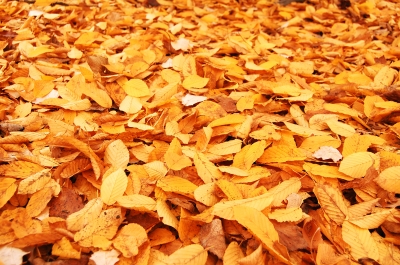 Image courtesy of graur codrin at FreeDigitalPhotos.net
You can also spread the material on planting beds … provided you rake any fallen leaves out first. There's no getting away from this bit of labor.
Left untended, wet leaves clump and can quickly grow mold. Don't let your plantings, already hunkering down for winter, have to cope with additional stress from fungus.
Speaking of which, if you'd prefer to avoid the stress of dealing with fall leaves, GMS is here to help. Just contact us, and we'll clean up your yard and planting beds.
The time for real snowballs will arrive soon enough. Taking care of fallen leaves can usually be put off for a while. But don't wait too long, lest nature's mulching be replaced by burial … with a distinct shade of white.
<<-- Back to List
Email to a friend