We're looking for a few good men (or women) …
Ever have a "good" problem? A challenge brought on by positive circumstances?
We have one at GMS. As our client base steadily grows, so does our need for focused, hard-working employees. Could this be you, or someone you know?
The basic requirements aren't difficult:
Show up on time
Work hard
Exhibit a team spirit
Be willing to learn
Always be positive and friendly with customers (they're always friendly to us!)
We have openings for landscape maintenance technicians, and lawn care specialist/fertilizer technicians. These are full-time seasonal positions.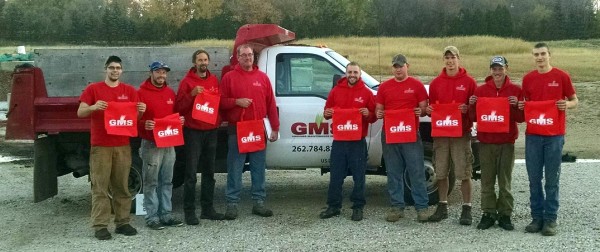 We especially welcome applicants with prior landscaping and fertilizing experience. We'll train the right person, though (goes back to that "willing to learn" part). Opportunities for personal and professional growth abound.
One guarantee: You won't be bored at GMS. Our team members work on different projects all the time in Brookfield, Elm Grove and New Berlin, WI. Variety is the spice that makes these jobs fun.
Above all, we want people who are conscientious about providing great service to great customers. If that's you, apply today. Or, tell someone you know!
Actually, we don't view hiring as a "problem." We welcome new team members with a drive to succeed, and the perspective that customers always come first. After all, that's how we got here in the first place!
<<-- Back to List
Email to a friend