Add color to your summer with annual plants!
Maybe you've already added some annuals to your planting beds. If not, we're in prime time to brighten up landscaping, decks and patios with these lively, colorful summer residents.
We call them "annuals," but their realistic growing season is June through October. So how can you get the maximum amount of beauty and enjoyment from annual plants?
Well, the first step is buying at the right time … which is now. Early to mid-June features the greatest variety and best health. Both diminish as summer progresses, and sellers work through their stock in Brookfield, Elm Grove and New Berlin, WI.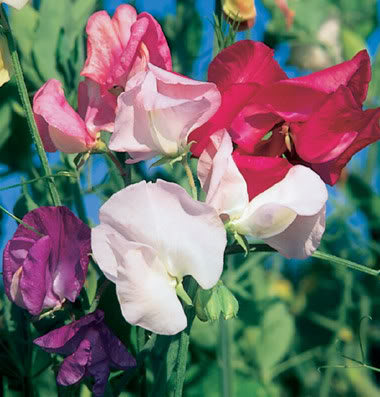 Planning is beneficial. How much space do you have? Measure it - and avoid the common mistake of planting annuals too close together.
You see, people are fooled by the small pots annuals are usually sold in. These plants will grow, after all.  Most need at least 6 inches between them and their neighbor. Any closer, and they will likely grow taller but bear fewer flowers.
Pay attention to plant labels, too. Sun tolerance, soil preference and moisture needs are all important. Again, investing some time into planning can make annuals last longer and flower more brightly.
Don't skimp on nutrients, either. The best planting beds for annuals incorporate potting soil or compost mixed with fertilizer.
Once planted, annuals should be watered right away, and then at least twice weekly afterward. Fertilize once a month. Remove dead flower buds to encourage new blossoms.
These simple steps will lead to stronger, healthier annuals with bigger, better flowers. While perennials generally bloom once a year, many annuals can sport blossoms continuously, given proper care.
Our growing season in Wisconsin is short. Annuals bring welcome color and texture to our homes. Get them in the ground now, so you can enjoy them as long as possible!
<<-- Back to List
Email to a friend