Lots of Weeds? It's Not Your Imagination
Growing conditions have been near perfect in recent weeks. Consequently, you might have reaped a bounty crop of … weeds.
It's not your imagination. Weeds are extra abundant this year in Brookfield, Elm Grove and New Berlin, WI. Many homeowners' planting beds are laced with uninvited greenery. The recent rains, which seemed to come all at once, fueled their emergence everywhere.
Resigning yourself to lots of weed picking – at least in the short term - might be a necessity. But how can you make sure it doesn't go on all summer?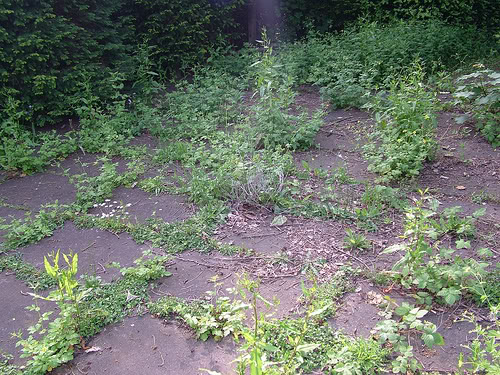 Weed prevention is never absolute. You can't stop them all. A few measures can prevent having to invest excessive time into weeding, though.
First, consider investing in a pre-emergent weed prevention product such as Preen. These products won't kill existing weeds, but can go a long way toward stopping new ones. Be sure to carefully follow directions about how much to apply.
Actually, you can make a first application of weed preventer on your planting beds in late April or early May. Doing so can stop much of the early-summer growth. Given how dry conditions were this spring, it might have seemed counterintuitive at the time; as we learned, things can change quickly in the weed world.
Another option is mulch, which we detailed in two recent posts. Mulch's primary benefit is helping soil retain moisture, but it also acts as a barrier to weed growth. As summer's heat grows, mulch becomes even more important.
Weeds compete for space with your desired plants. Healthy greenery that spreads, such as ground cover, can block out weeds. Consider fertilizing your planting beds to encourage strong plants – again, just read the directions carefully.
Planning to just blast those weeds, instead of risking a sore back and arms from all the pulling? One of our posts from last year explains how to get the most from chemical weed killers.
Weeds are worse some years compared to others. Unfortunately, they're a reality of gardening and planting. This year might be bad so far … but it's not too late to slow them down for the remainder.
<<-- Back to List
Email to a friend