Join Us in the Fight Against Domestic Violence!
We're at it again.
Our fall food drive was so successful, we decided to plan something for spring. Did you know that April is Child Abuse Prevention Month? We do – and have decided to help the youngest victims of domestic violence in our communities.
We're partnering with Charlie's East Coast Hair Designs to collect items for children staying at The Women's Center in Waukesha. These kids have been through a lot. Often they've escaped abusive homes with their mothers, leaving with little or no warning. They arrive at The Women's Center with the clothes on their backs, and not much more.
It's hard enough being a kid these days. Imagine having to flee your home after being threatened with harm, or possibly witnessing abuse. Now you're staying in a strange place with few luxuries and not much to do. It's a heavy situation for adults – what does a kid think?
Hopefully you've never been in that situation. Far too many children are, though. It's why we've put together a coalition of 10 local businesses in Brookfield and Elm Grove – just like the food drive – to gather basic goods for infants, and items that older kids can use for fun, shopping, or just to take their minds off things. You know, to "be a kid."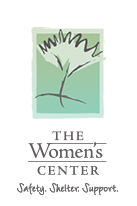 Here are the infant needs:
Diapers
Formula
New or gently-used clothing
And, for young adults:
Books, such as Harry Potter titles or The Hunger Games series
Movie passes
Gift cards for department stores, book stores, or electronics stores
Personal grooming items, such as lip gloss and hair products
All items – big or small, expensive or inexpensive – are welcomed. Here's where you can drop off donations:
ActionCOACH of Elm Grove, 13150 Watertown Plank Road
Brookfield Dance Academy, 2945 N. Brookfield Road
Charlie's East Coast Hair Designs, 285 N. Janacek Road
Elite Sports Club - Brookfield, 13825 W. Burleigh Road
Elite Sports Club – West Brookfield, 600 N. Barker Road
First Watch, 17550 W. Bluemound Road
G2 Insurance Services, 14260 W. Greenfield Ave., Suite 100
Grounds Maintenance Services, 14260 W. Greenfield Ave., Suite 203
Lyle Husar Designs, 17395 W. Bluemound Road
The Oilerie Brookfield, 17125C W. Bluemound Road
We'll be collecting donations through April. Delivery to The Women's Center will be made by Mother's Day, May 10.
We hope you'll join in – sadly because domestic violence is more prevalent than most of us know, but positively because we can do something about it.
<<-- Back to List
Email to a friend