Going for the Gold (for all the right reasons)
Just a month or so ago, we looked back at 2014 and highlighted some of the community and charitable outreach that Grounds Maintenance Services undertook last year.
We certainly didn't do it alone. A tremendous number of customers, vendors and other businesses played a huge role. The success was mutual, to say the least.
We received a lot of media attention and public support. All are welcome, yet pale in comparison to the knowledge that we, and our many partners, helped kids get a better education, put food on the table for hungry people, and donated money to battle vexing illnesses.
Well, as promised, GMS has put in a nomination for a national community service award. We're crossing our fingers (and toes, where possible) for luck. GMS was a finalist for the honor last year.
The "Best Community Impact" award is part of the Business Excellence Forums put on by ActionCOACH, our business coaching partner. Businesses from across the U.S. compete for these prestigious honors, which cover 17 categories. We went for the one which, after everything that happened in 2014, meant the most.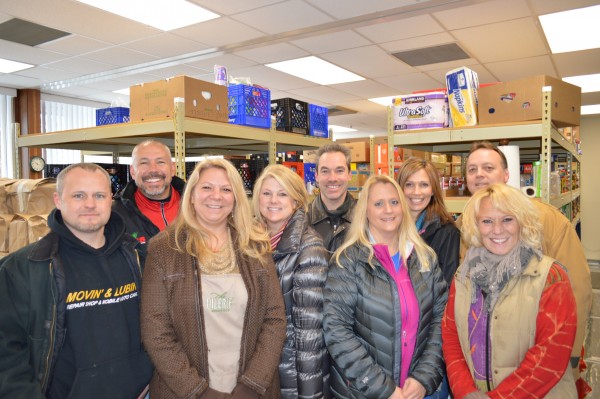 GMS has worked with ActionCOACH for nearly eight years; its team's guidance has been instrumental in GMS's success, and a big reason why we're able to devote so much time and resources to making our community a better place.
Why do we do it? Because we're firm believers that business support runs both ways. Hundreds of customers in Brookfield, Elm Grove, New Berlin, and other WI communities trust GMS to keep their properties trim and attractive in summer, and clear of snow in winter. It's a responsibility we don't take lightly.
We also agree with the late John F. Kennedy, who said "To those whom much is given, much is expected." Giving back to the people and places that support us is simply the right thing to do.
We undertook several more projects, and made many donations, in 2014 that flew under the radar. We included them all in our nomination for the "Best Community Impact" award. Think you might have benefited, or know someone who was involved? We'll provide a brief summary next week.
In the meantime, please cross your fingers (and toes, if you want) that we cross the first hurdle: being named a finalist for the ActionCOACH honor. If so, our owner, Todd Ruedt, will be jetting out to Las Vegas in three weeks to hopefully be handed the trophy. Should we win, you'll be the first to know – right here, because we couldn't done it without you.
<<-- Back to List
Email to a friend